A Logos user recently contacted me with this scenario:
I like placing numerous tabs in a floating window that resides on a second monitor. Sometimes, however, I accidentally close the window, thereby closing all those tabs. Is there a way to reclaim the tabs without opening each one individually?
Fortunately for him and us, the answer is yes!
Look carefully at the images and notes below as I recreate his situation: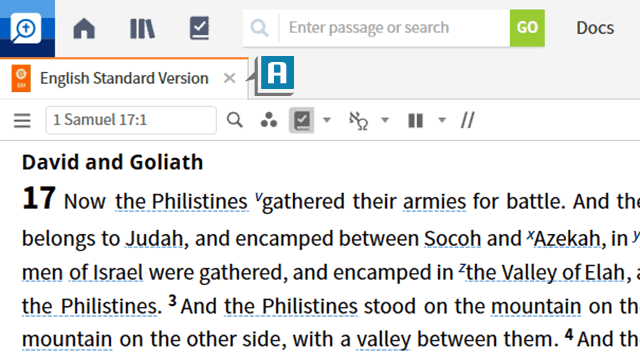 A Bible is open on the main Logos desktop (A)
A floating window is open housing three commentary tabs (this floating window could reside on a secondary monitor or "behind"/ "on top of" the main Logos window) (B)
The Close window button is mistakenly clicked (C)
I return to the Logos desktop housing just the Bible (D)
I right-click on the open tab (E) and select Reopen closed tab (F)
The floating window housing three tabs instantly returns (G)
If we had closed one tab at a time, the Reopen closed tab option would only reopen one tab at a time. Since, however, we closed all three tabs at once (in a floating window), all three tabs reopen at once!
So if you accidentally close tabs or windows, please don't panic; just remember this power-user trick!
For practical Logos training tips like these, please consider a subscription at mpseminars.com.