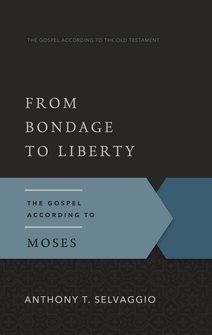 From Bondage to Liberty: The Gospel according to Moses
It is difficult to overestimate Moses' importance to the unfolding of God's plan of salvation. Moses is arguably the most significant Old Testament figure because of his unique role as mediator of the old covenant. In this sense, Moses is a precursor to Jesus Christ who is the mediator of a new and better covenant. This insightful volume focuses on the redemptive-historical aspects of Moses' life and ministry as manifested in the books of Exodus, Numbers, and Deuteronomy.
Get an Additional Book for $1.99
A Theology of James: Wisdom for God's People
In A Theology of James, Chris Morgan lays out a coherent biblical theology of the epistle of James, connecting the particulars of the book to the big picture of the Bible. With Chris Morgan's helpful analysis, readers will find James' message to be both grounded in theology—and livable.
Add a Third Book for $4.99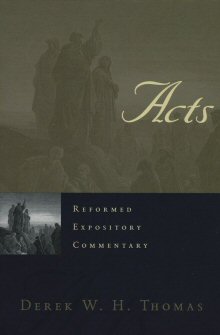 Reformed Expository Commentary: Acts
The church in our time easily loses sight of her mission to witness to the resurrected Christ. Studying Acts identifies us with the early church and the way the gospel shaped her as she began witnessing in Judea and continuing, in concentric circles, "to the end of the earth." Acts reminds us that the story of the church remains incomplete—that there continues to this day an "Acts 29." We face relentless opposition as our postmodern world mirrors the world of the apostles. Planting and growing churches in such an environment poses particular challenges. Nevertheless, Acts clearly demonstrates that no obstacles can withstand the power of the Holy Spirit. As he did in the early church, the Holy Spirit teaches us in Acts to "expect great things."
This Month's Giveaway
Enter to win A Theology of Lordship (4 vols.) by John Frame—a $109.99 value!
March Free Book of the Month Giveaway
*By entering the contest, you are opting in to receive emails from Logos and Logos publishing partners.
Get updates on future Free Books of the Month
Don't Miss Out!
Each month we bring you exciting new books to build your library.
Sign up above to hear about each month's free book.