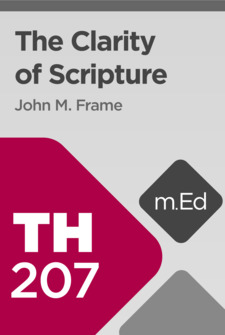 Mobile Ed: TH207 The Clarity of Scripture (0.5 hour course)
The clarity of Scripture is a key part of the Reformation doctrine of Scripture. In this short course, John Frame considers what the clarity of Scripture means. He describes its origin and discusses it in light of three of God's attributes: His sovereignty, His authority, and His presence.
$19.99
Save 100%
Your Price: $0.00
Get an Additional Course for $9.99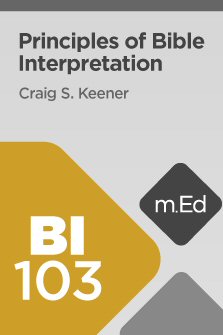 Mobile Ed: BI103 Principles of Bible Interpretation (2 hour course)
Join Dr. Craig Keener, a foremost expert in biblical backgrounds, as he provides principles for interpretation along with excellent examples. See the parable of the Prodigal Son through the eyes of a Pharisee, learn the dangers involved in using allegory rather than analogy, and appreciate the contrast between Emperor Augustus and Jesus in the story of the first Christmas.
$69.99
Save 85%
Your Price: $9.99
Add a Third Course for $19.99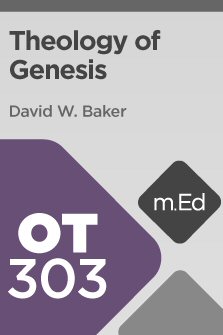 Mobile Ed: OT303 Theology of Genesis (3 hour course)
David W. Baker brings his interest in pedagogy and the Pentateuch to this Mobile Ed course on the theology of Genesis. In OT303 you will be introduced to the meaning and work of biblical theology, how it differs from systematic theology, and how to approach Scripture in a way that affects the reader for God's glory.

$109.99

Save 81%

Your Price: $19.99

'
Choose a Fourth Course for $39.99
Choose one of these four courses for just $39.99. Discount limited to one per customer.
Get updates on future free books of the month
This Month's Giveaway
Mobile Ed: Jesus and the World He Lived In Bundle (4 courses) - a $629.99 value!
June Free Course of the Month Giveaway
*By entering the contest, you are opting in to receive emails from Logos and Logos publishing partners.
Don't Miss Out!
Each month we bring you exciting new books to build your library.
Sign up above to hear about each month's free book.