Free Book of the Month
Your June Free Book Has Arrived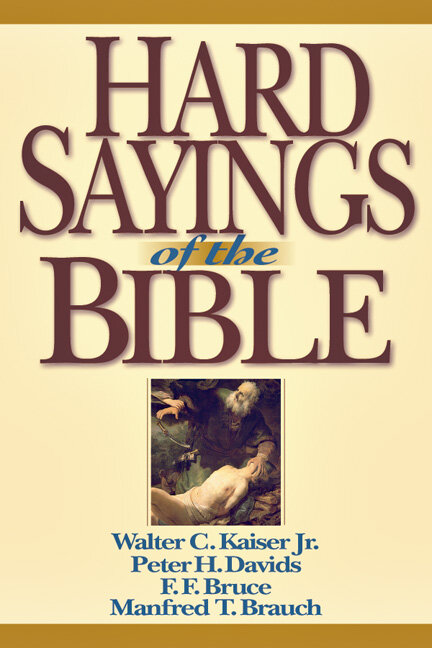 Hard Sayings of the Bible
Hard Sayings of the Bible offers explanations of over 500 of the most troubling verses to test the minds and hearts of Bible readers. Four seasoned scholars, all with a notable gift for communicating with people in the pew, take you behind the scenes to find succinct solutions to a wide variety of Bible difficulties, ranging from discrepancies about numbers to questions about God's justice.
Regular price: $25.99
Save 100%
Your Price: $0.00
Get an Additional Book for $0.99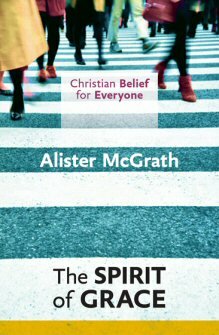 The Spirit of Grace
The Christian Belief for Everyone series guides readers through the basic ideas of the Christian faith. Full of engaging stories and helpful illustrations, these texts have been written primarily for ordinary churchgoers, but also appeal to interested readers outside the Church. In the fourth volume of the series, Alister McGrath continues his exploration of the basic themes of the Christian creeds, asking what the Apostles' Creed means when it speaks of "the Holy Spirit, the holy Catholic Church, the communion of saints, and the forgiveness of sins."
Regular price: $6.99
Save 85%
Your Price: $0.99
Add a Third Book for $1.99
Psalms: An Introduction and Commentary
The book of Psalms is the heart of the Old Testament, the libretto of the most vibrant worship imaginable. It informs our intellect, stimulates our imagination, arouses our emotions and stirs us to holy thoughts and actions. It is also a pivotal witness to, and anticipation of, Jesus Christ. Tremper Longman's commentary interprets each psalm in its Old Testament setting, summarizes its message and reflects on its significance from a New Testament perspective, noting any citation and also providi...
Regular price: $12.99
Save 84%
Your Price: $1.99
Get a Fourth Book for $2.99
The Person of Christ (Contours of Christian Theology)
Throughout the history of the church the doctrine of the person of Christ has been a centerpiece of theological reflection. In The Person of Christ Donald Macleod rearticulates this multifaceted doctrine. He begins with the New Testament and recent attempts to understand its Christology. Macleod then turns his attention to Christ in the history of Christian theology, examining the principal issues extending from Arianism in the fourth century to kenotic Christology in the late nineteenth and ear...
Regular price: $17.99
Save 83%
Your Price: $2.99
Add a Fifth Book for $3.99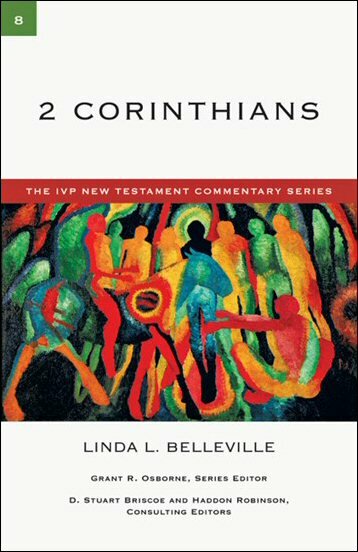 2 Corinthians (The IVP New Testament Commentary Series | IVPNTC)
Church conflict is never pleasant—whether the issue is theological or practical, whether it is over the character of the gospel or over how to spend church funds. Though few church squabbles today come close to matching the intensity and seriousness of what Paul faced in the commercial and hedonistic hotbed of Corinth, his strategies and pastoral wisdom in confronting the problems there can still serve as a helpful model for us in responding to a culture marked by individualism and materialism. In this careful study of 2 Corinthians, readers will find an introduction that discusses the letter's occasion and purpose, authorship, and other background information, as well as its important theological themes. Passage-by-passage commentary follows that seeks to explain what the letter means for us today as well as what it meant for it original hearers.
Regular price: $19.99
Save 80%
Your Price: $3.99
Add a Sixth Book for $4.99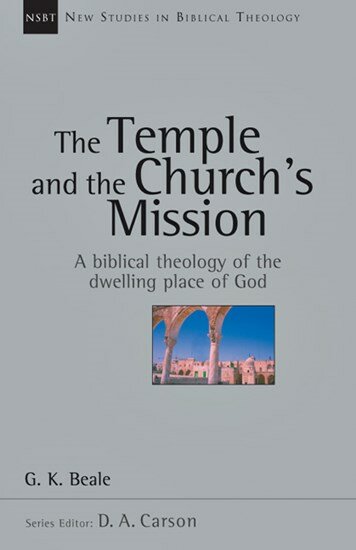 The Temple and the Church's Mission: A Biblical Theology of the Dwelling Place of God (New Studies in Biblical Theology)
G.K. Beale argues that the Old Testament tabernacle and temples were symbolically designed to point to the end-time reality that God's presence, formerly limited to the Holy of Holies, would be extended throughout the cosmos. Hence, John's vision in Revelation 21 is best understood as picturing the new heavens and earth as the eschatological temple. His stimulating exposition traces the theme of the tabernacle and temple across the Bible's storyline, illuminating many texts and closely-related themes along the way. He shows how the significance and symbolism of the temple can be better understood in the context of ancient Near Eastern assumptions. He offers new insights into the meaning of the temple in both Old and New Testaments.
Regular price: $20.99
Save 76%
Your Price: $4.99
Add a Seventh Book for $5.99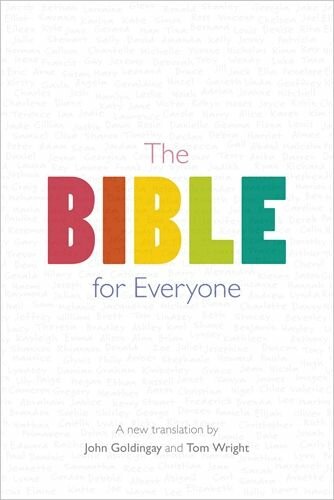 The Bible for Everyone
The Bible for Everyone is the result of a passionate conviction that scripture should be something that everyone can read, understand and enjoy. Two world-renowned biblical scholars and communicators have therefore undertaken a tremendous task: to draw together, revise and supplement the translations that appear in their popular For Everyone commentaries, making a rounded, readable and reliable version of the Bible that will prove helpful to people of all religious backgrounds at every stage of their lives. Broken up into easy-to-read, bite-sized chunks, and including helpful introductions to each biblical book, informative maps and a substantial glossary of key words, here is a new rendering of ancient wisdom that can be read like a novel, studied in sections or used as an aid to daily devotion.
Regular price: $23.99
Save 75%
Your Price: $5.99
Add an Eighth Book for $6.99
Exodus (Apollos Old Testament Commentary | AOT)
Recounting the greatest event of divine salvation in the Old Testament, the book of Exodus is not merely a story about the Lord God rescuing enslaved Israelites from the power of a despotic and xenophobic dictator. More importantly, it highlights how a compassionate and justice-seeking God transforms the lives of victimized people so that they may experience life in all its fullness in his holy presence. This transformation involves a unique process that includes redemption, ransoming, cleansing...
Regular price: $28.99
Save 75%
Your Price: $6.99
Add a Ninth Book for $7.99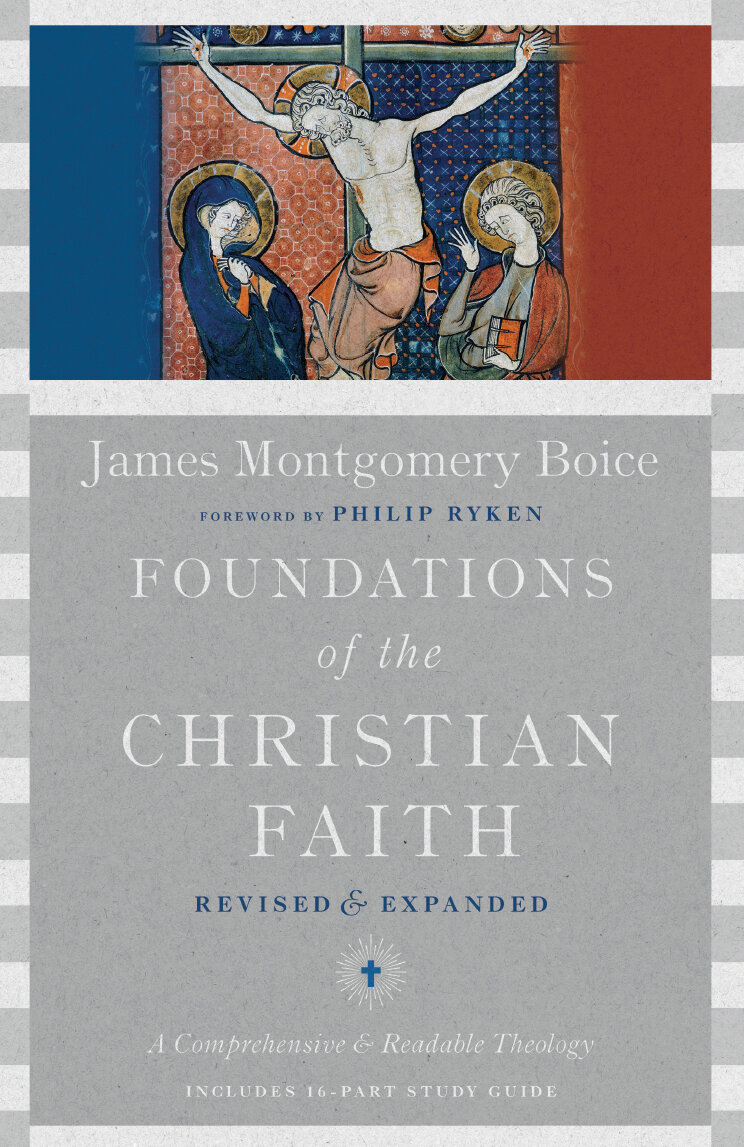 Foundations of the Christian Faith: A Comprehensive & Readable Theology Revised and Expanded
In one systematic volume, James Montgomery Boice provides a readable overview of Christian theology. Both students and pastors will benefit from this rich source that covers all the major doctrines of Christianity. With scholarly rigor and a pastor's heart, Boice carefully opens the topics of the nature of God, the character of his natural and special revelation, the fall, and the person and work of Christ. He then goes on to consider the work of the Holy Spirit in justification and sanctification. The book closes with careful discussion of ecclesiology and eschatology. This updated edition includes a foreword by Philip Ryken and a section-by-section study guide. Both those long familiar with Boice and those newly introduced to him will benefit from his remarkable practicality and thoroughness, which will continue to make this a standard reference for years to come.
Regular price: $36.99
Save 78%
Your Price: $7.99
Add a Tenth Book for $8.99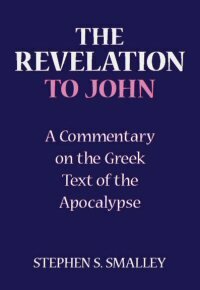 The Revelation to John: A Commentary on the Greek Text of the Apocalypse
Dr. Stephen Smalley provides a fresh and stimulating contribution to the scholarly study of an exciting but often perplexing work in this detailed yet accessible commentary on the Greek text of Revelation. Smalley shows how Revelation speaks directly to all situations in every age, offering a testimony to God's love, made available through his justice, which is relevant for our own society. A Revelation to John interprets the dense and colorful imagery of Revelation with careful balance. Smalley is sensitive to the literary shape of Revelation, and sees the book as a creative and coherent drama. He takes seriously the volatile nature of the Johannine community from which, it is argued, the Apocalypse, Gospel, and Letters of John arose.
Regular price: $35.99
Save 75%
Your Price: $8.99
Pre-Order and Save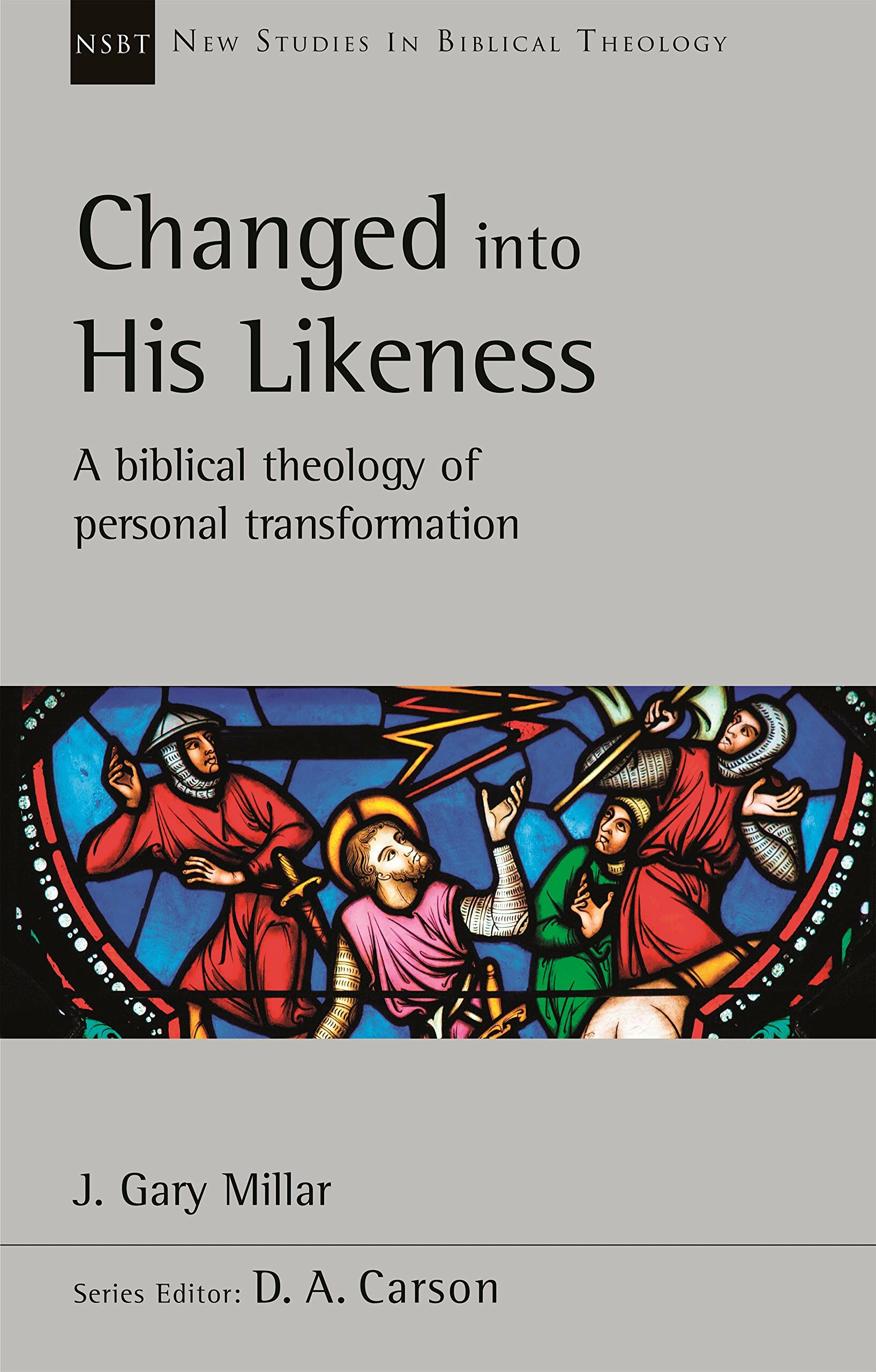 Changed into His Likeness: A Biblical Theology of Personal Transformation (New Studies In Biblical Theology)
When it comes to the Christian life, what exactly can we expect with regard to personal transformation? Gary Millar addresses this most basic question. He explores the nature of gospel-shaped change, exposing the dangers of both promising too much and expecting too little. The central part of his study focuses on 'life in the middle' - between the change that is brought about when we become Christians, and the 'final' change in which we will be raised with Christ.
Pre-order
This Month's Giveaway
New Studies in Biblical Theology Series Collection | NSBT (50 vols.) — a $629.99 value!
Don't Miss Out!
Each month we bring you exciting new books to build your library.
Sign up above to hear about each month's free book.