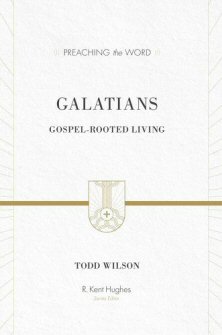 Galatians: Gospel-rooted Living
What do you do when you've made a mess of things? Where do you go when you've blown it badly? How does the death and resurrection of Jesus Christ empower us to combat things like hypocrisy, pride, people-pleasing, and apostasy? Paul's letter to the Galatians tells us what we need to know in these situations as he teaches us how to rely upon costly grace. In this fresh and engaging commentary, pastor Todd Wilson invites us to look beneath the surface of controversy in Galatia to the even more fundamental issue at stake: gospel-rooted living. Combining scholarly depth with practical wisdom, he offers us a soulful commentary based on years of ministry experience and biblical reflection. Read Galatians anew with this exegetically engaged, theologically informed, and pastorally minded resource!
Get an Additional Book for $1.99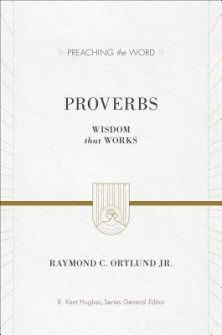 Preaching the Word: Proverbs
Pastor and teacher Ray Ortlund unpacks the book of Proverbs in 21 straightforward sermons, providing a biblical worldview on everything from money, sex, and power to that of the daily routines of an average life. Drawing relevant parallels from ancient culture to present day, he helps us understand how the book of Proverbs is practical help for ordinary people going through everyday life
Add a Third Book for $9.99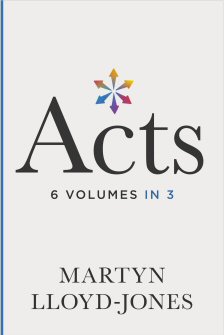 Acts: Chapters 1-8 (3 vols.)
The book of Acts records some of the most important events in the New Testament: the birth of the church, the coming of the Holy Spirit, bold preaching, and dramatic missionary journeys. In addition to providing incredible insights into the growth of the apostolic church, Acts also encourages and challenges Christians today, spurring readers on to wholehearted devotion to Christ. In this newly revised, three-volume collection of sermons, Dr. Martyn Lloyd-Jones explains the message of the first eight chapters of Acts with clear language and pastoral warmth. From Peter's bold preaching to the dramatic stoning of Stephen, Lloyd-Jones points readers back to the foundational figures and key events of the Christian faith, emphasizing the basic truths undergirding genuine belief. Please note: this commentary is three volumes but will download to your software as six separate resources.
This Month's Giveaway
Enter to win the Crossway D.A. Carson Collection (7 vols.)—a $105.99 value!
December Free Book of the Month Giveaway
*By entering the contest, you are opting in to receive emails from Logos and Logos publishing partners.
Get updates on future Free Books of the Month
Don't Miss Out!
Each month we bring you exciting new books to build your library.
Sign up above to hear about each month's free book.