Free Book of the Month
Your July Free Book Has Arrived
Reinventing Jesus: How Contemporary Skeptics Miss the Real Jesus and Mislead Popular Culture
Reinventing Jesus cuts through the rhetoric of extreme doubt to reveal the profound credibility of historic Christianity. Meticulously researched yet eminently readable, this book invites a wide audience to take a firsthand look at the primary evidence for Christianity's origins.
Regular price: $16.99
Save 100%
Your Price: $0.00
Get an Additional Book for $1.99
The Handy Guide to New Testament Greek: Grammar, Syntax, and Diagramming
Whether you're learning biblical Greek or using it, this is the reference tool to keep on hand. In a quick visual layout, it supplements textbooks to gives you immediate access to, First-year Greek grammar, Second-year Greek syntax, and Step-by-step phrase diagramming. Easy to use, The Handy Guide to New Testament Greek crystalizes the information you need to know for classes or enables you to develop a sermon or lesson outline from the Greek New Testament faster than you could from an English translation.
Regular price: $13.99
Save 85%
Your Price: $1.99
Add a Third Book for $2.99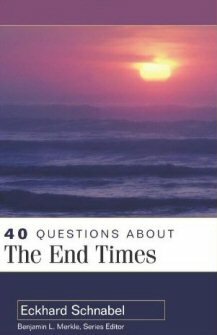 40 Questions about the End Times (40 Questions Series)
Biblical, and broadly accessible, Eckhard J. Schnabel makes sense of one of the Bible's most difficult topics. Schnabel answers common questions about the return of Christ, the millennium, the final judgment, the rapture, heaven, hell, and the future of the world. Schnabel carefully studies the biblical text in light of its first-century context. The result is an even-handed treatment that avoids sensationalism.
Regular price: $17.99
Save 83%
Your Price: $2.99
Get a Fourth Book for $3.99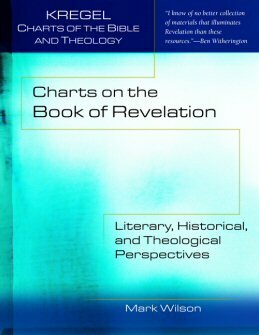 Charts on the Book of Revelation
Charts on the Book of Revelation is the first of its kind—a charts book that does not seek to support specific interpretations of end-times prophecies. Instead, it depicts the literary, historical, and theological backgrounds of Revelation, arguably the New Testament's most challenging book. With 79 charts, timelines, and maps (developed especially for this volume), this unique guide promises to help all Bible readers, especially students, teachers, and preachers, regardless of their theological background. All charts are reproducible for classroom use.
Regular price: $21.99
Save 81%
Your Price: $3.99
Add a Fifth Book for $4.99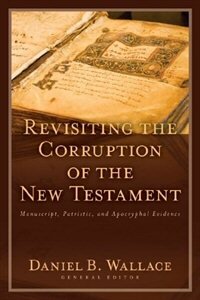 Revisiting the Corruption of the New Testament
How much did the theological arguments of the church affect the copying of the New Testament text? Focusing on issues of textual criticism, this inaugural volume of the Text and Canon of the New Testament series offers some answers to that question and responds to some of the Bart Ehrman's views about the transmission of the New Testament text. Revisiting the Corruption of the New Testament will be a valuable resource for those working in textual criticism, patristic, and New Testament apocryphal literature.
Regular price: $23.99
Save 79%
Your Price: $4.99
Add a Sixth Book for $5.99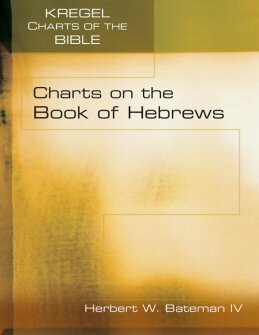 Charts on the Book of Hebrews
The book of Hebrews presents interpretive challenges and theological comparisons unrivaled in the New Testament. Charts on the Book of Hebrews puts this demanding yet rewarding information in an accessible and useful format. The charts fall into four categories: introductory, influences, theology, and exegesis.
Regular price: $26.99
Save 77%
Your Price: $5.99
Add a Seventh Book for $6.99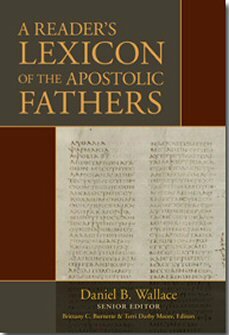 A Reader's Lexicon of the Apostolic Fathers
The apostolic fathers (late first century to mid second century) are early and important links to apostolic Christianity, although there is vigorous debate regarding their connection with the normative teachings of the primitive church. This new reference work, designed to be used alongside Michael Holmes' third edition of the Apostolic Fathers, makes these vital writings more accessible by providing students with contextually sensitive glosses of words that occur fewer than 30 times in the New Testament These definitions are presented in the order in which they occur in the texts, along with the frequency of the word in the book, to facilitate a seamless reading process.
Regular price: $27.99
Save 75%
Your Price: $6.99
Add an Eigth Book for $7.99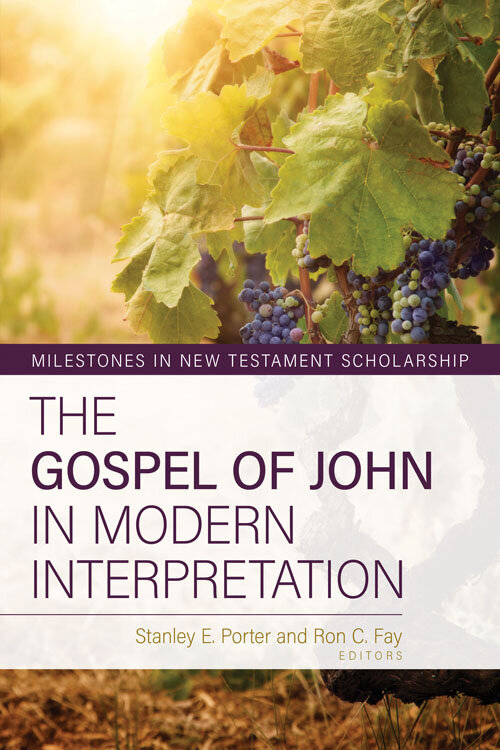 The Gospel of John in Modern Interpretation (Milestones in New Testament Scholarship)
The Gospel of John in Modern Interpretation provides a unique look at the lives and work of eight interpreters who have significantly influenced Johannine studies over the last two centuries. The chapters contain short biographical sketches of the scholars that illuminate their personal and academic lives, followed by summaries and evaluations of their major works, and concluding with an analysis of the ongoing relevance of their work in contemporary Johannine scholarship.
Regular price: $27.99
Save 71%
Your Price: $7.99
Add a Ninth Book for $8.99
Exploring the Gospel of Matthew: An Expository Commentary
This commentary on the book of Matthew provides pastors, Sunday school teachers, and students of Scripture with doctrinally sound interpretation that emphasizes the practical application of Bible truth. Working from the King James Version, John Phillips not only provides helpful commentary on the text, but also includes detailed outlines and numerous illustrations and quotations. Anyone wanting to explore the meaning of God's Word in greater depth—for personal spiritual growth or as a resource f...
Regular price: $32.99
Save 72%
Your Price: $8.99
Add a Tenth Book for $9.99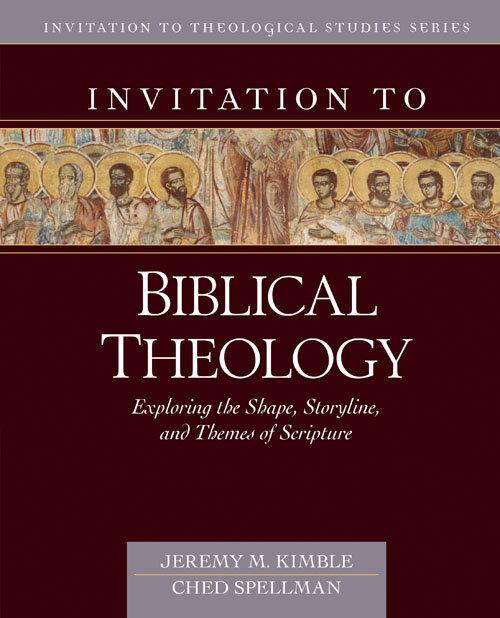 Invitation to Biblical Theology: Exploring the Shape, Storyline, and Themes of the Bible (Invitation to Theological Studies Series)
Invitation to Biblical Theology provides a thorough overview of biblical theology that is accessible for those new to the topic but substantial enough for advanced study. Defining biblical theology as the study of the whole Bible on its own terms, Jeremy Kimble and Ched Spellman begin with a brief history of the discipline followed by a survey of contemporary approaches. They then lay out their own approach, built on the framework of the canon, the covenants, and Christ.
Regular price: $44.99
Save 77%
Your Price: $9.99
Pre-Order and Save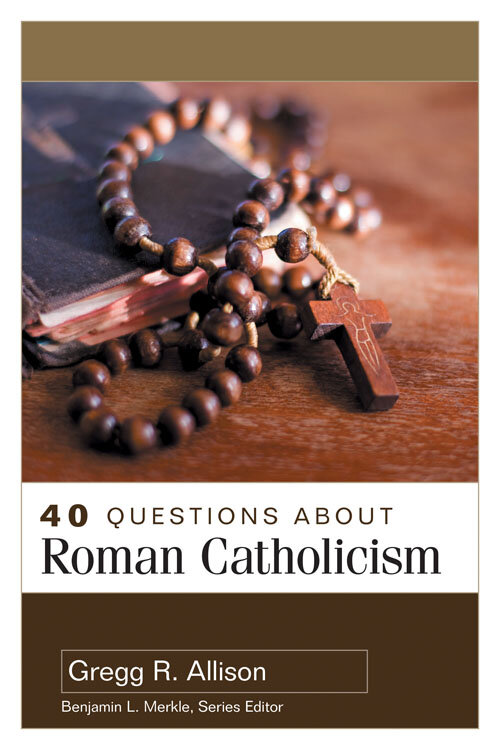 40 Questions about Roman Catholicism (40 Questions Series)
The Roman Catholic faith is one of the world's most widespread religious traditions, yet the unique aspects of Roman Catholicism elicit perennial questions from adherents and outsiders alike. Such questions tend to fall into three major categories: historical backgrounds, theological matters, and personal relationships. Using Catholic Church documents and the writings of Catholic scholars, Baptist systematic theologian Gregg R. Allison distills the teachings of Catholicism around forty common questions about Catholic foundations, beliefs, and practices.
Pre-order
This Month's Giveaway
Kregel Exegetical Library | KEL (9 vols.) — a $274.99 value!
Don't Miss Out!
Each month we bring you exciting new books to build your library.
Sign up above to hear about each month's free book.