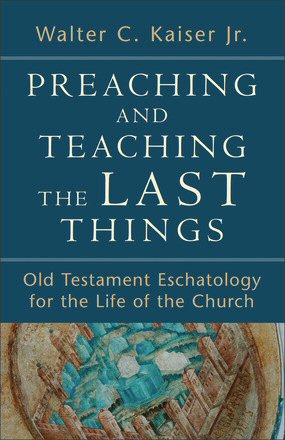 Preaching and Teaching the Last Things: Old Testament Eschatology for the Life of the Church
Distinguished Old Testament scholar Walter Kaiser believes that the Old Testament is sorely neglected today in teaching and preaching—and that it is even more neglected when it comes to setting forth the hope that Christians have for the future. Firmly believing that the Old Testament offers important insights into biblical eschatology and the Christian life, he provides guidance for preachers, teachers, and Bible students on expositing 15 key Old Testament eschatological passages.
$21.99
Save 100%
Your Price: $0.00
Get an Additional Book for $2.99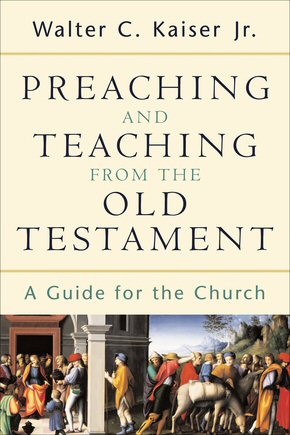 Preaching and Teaching from the Old Testament: A Guide for the Church
Developed out of tried and tested teaching material, Kaiser exhibits a straightforward and accessible writing style. The opening chapters deal with the value, problem, and task of preaching from the Old Testament. Kaiser then provides a practical focus by examining preaching and teaching from the texts of various genres (proverbs, prophecy, Torah, etc.). A final chapter examines the relevance of the Old Testament in speaking to a contemporary audience. Pedagogical features include a glossary, a suggested outline/worksheet for expository preaching, and three indices.
$21.99
Save 86%
Your Price: $2.99
Add a Third Book for $3.99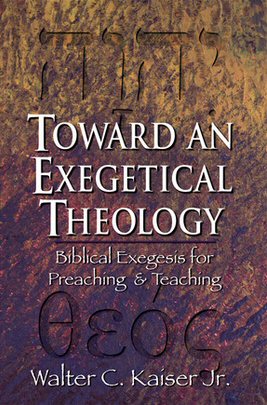 Toward an Exegetical Theology: Biblical Exegesis for Preaching and Teaching
According to Walter Kaiser, a gap exists in the academic preparation of ministers. It is the gap between the study of the biblical text (most frequently in the original languages) and the actual delivery of messages to God's people. Very few centers of biblical and homiletical training have ever taken the time or effort to show the student how one moves from analyzing the text to constructing a sermon that reflects and is dependent on that analysis. The author intends to bridge this gap with Toward an Exegetical Theology. He proposes a syntactical-theological method of exegesis consisting of the following steps: (1) contextual analysis, (2) syntactical analysis, (3) verbal analysis, (4) theological analysis, and (5) homiletical analysis.
$27.99
Save 85%
Your Price: $3.99
This Month's Giveaway
Enter to win Baker Academic Theological Interpretation Collection (18 Vols.)-a $399 value!
September Free Book of the Month Giveaway
*By entering the contest, you are opting in to receive emails from Logos and Logos publishing partners.
Get updates on future Free Books of the Month
Don't Miss Out!
Each month we bring you exciting new books to build your library.
Sign up above to hear about each month's free book.