Workflows
Using Workflows in Logos, you'll find clear, step-by-step instructions to jump right into every type of Bible study. Choose your study goals, like personal devotions, sermon prep, or exegesis, and Logos lays out the books and tools you'll need for each step.

Workflows saves individual studies you've started as Notes, and a progress bar shows how close you are to finishing. You can also share workflows you created via the Workflow Editor to make them public.
Included in Logos 8 Basic and above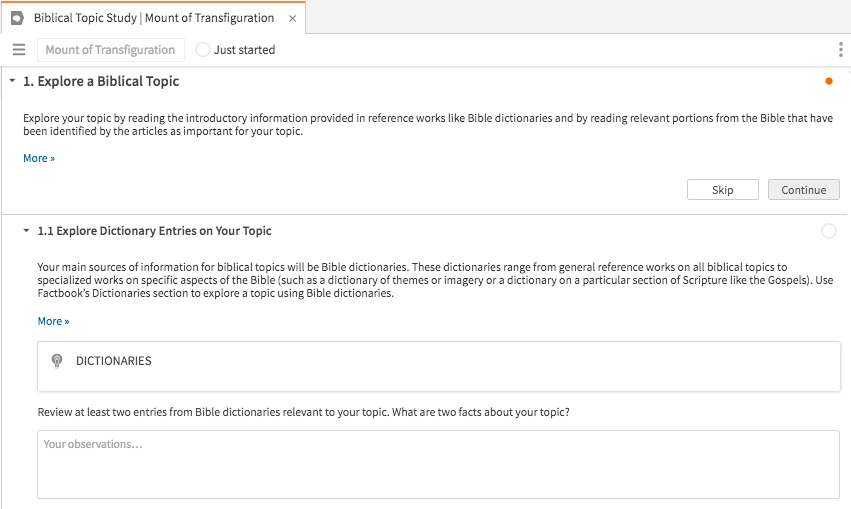 How to Use Workflows
Testimonials
"Workflows help me stay in my academic comfort zone and make personal application. That's been a struggle for me, but Workflows eliminates this problem."
— David T.
Get Workflows in All Logos 8 Packages