Sermon Editor
As you consult resources and write your sermon inside Logos, the Sermon Editor automatically generates sermon slides and fully editable handouts based on your work. Add speaking prompts, Scripture, quotations, and more with smart editing and styling tools meticulously designed for sermon creation. You focus on solid Bible study and writing your sermon, we'll give you a headstart on everything else.
Included in Logos 8 Silver and up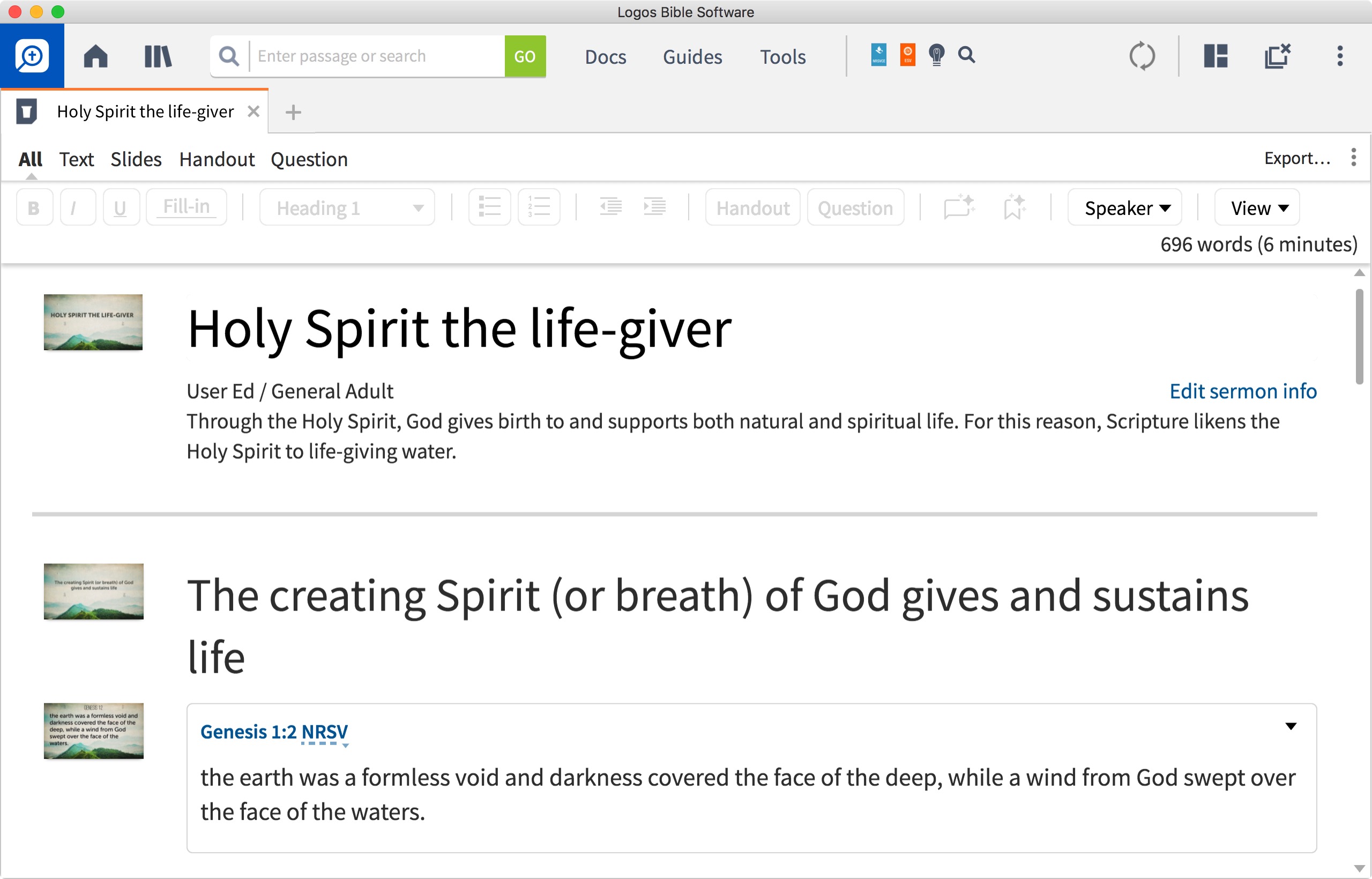 Everything for Sermon Prep, All in One Place
---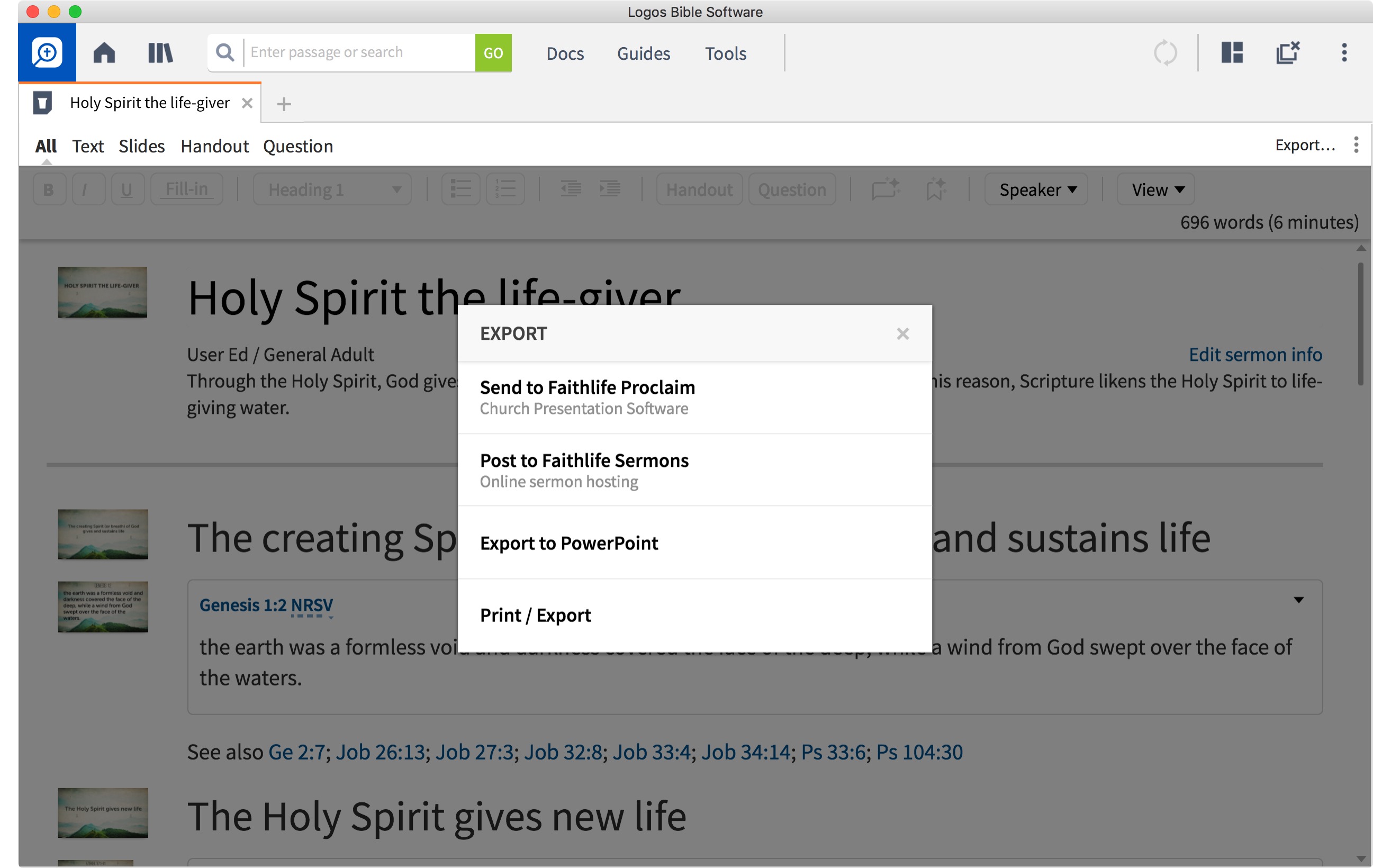 Focus on your sermon, we'll do the rest
No more switching from your word processor to your presentation slides to your handout; even adding your sermon text to your website is now automatic. The tools to prepare, write, and share your sermon are now all in Logos.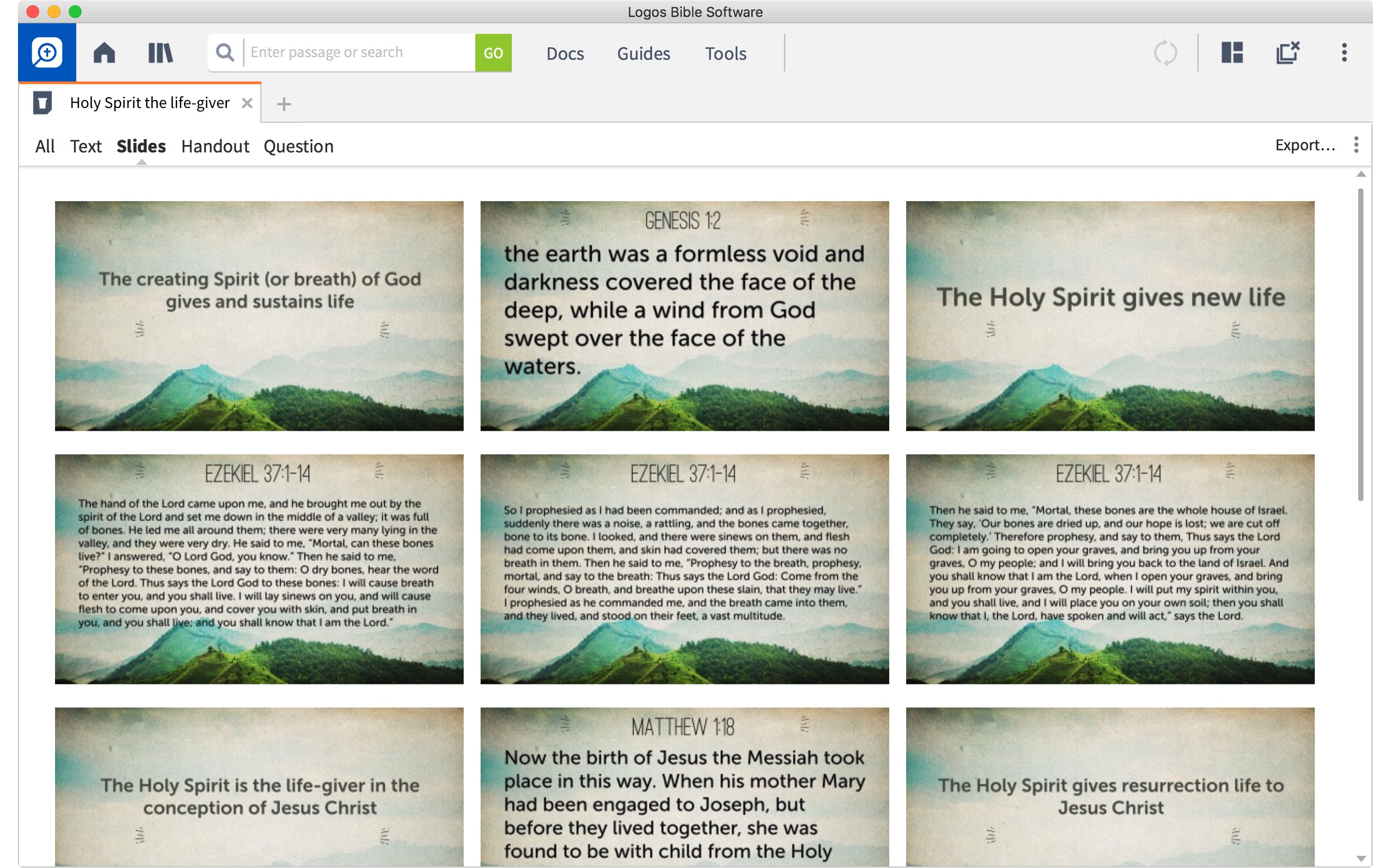 Create visuals and handouts automatically
Just type your sermon outline or manuscript, and the Sermon Editor automatically creates slides and handouts based on your work. From there, share the presentation with your team and they can add it to the slideshow for the service.
Which Package Has the Features You Need?
Compare your options to find the package with everything you need for your Bible study. Or get a recommendation from us.
Recommend
Compare Packages