Search Templates
Finding exactly what you're looking for is easier than ever in Logos. You can use premade search templates to help you find specific things like people and places, addressees, cross-references, and even that one verse you can't quite find.
Included in Logos 8 Basic and above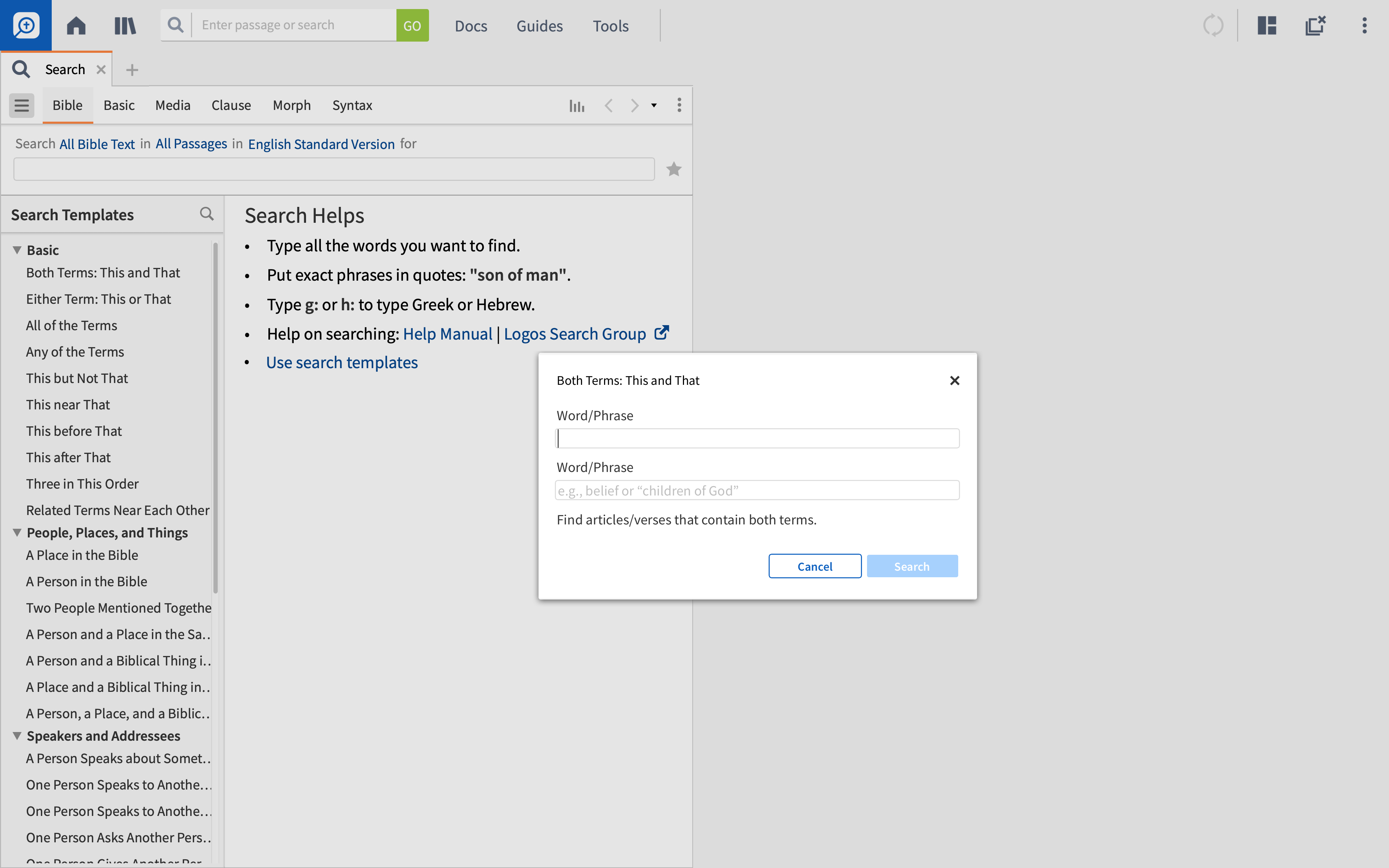 Find the Right Reference, Faster Than Ever
---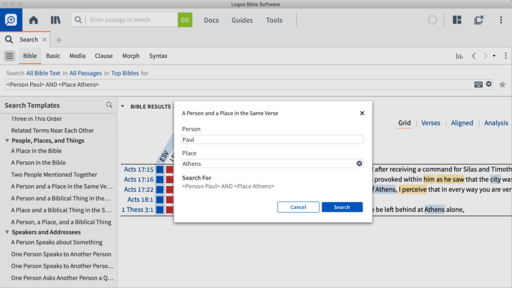 Trace biblical characters throughout Scripture
Using search templates for People, Places, and Things or Speakers and Addressees, you can quickly review Noah's life and legacy in the whole Bible, or find where Paul preached to the people at Mars Hill.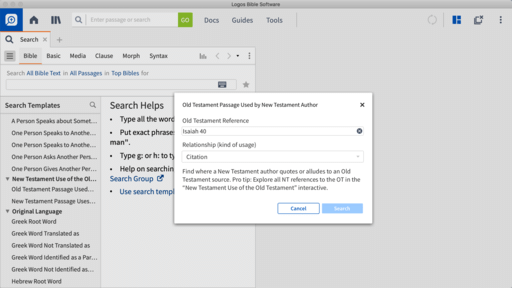 Find Old Testament references in the New Testament
Explore New Testament citations, quotes, and allusions to the Old Testament with templates that let you search using a verse from either the Old or New Testament.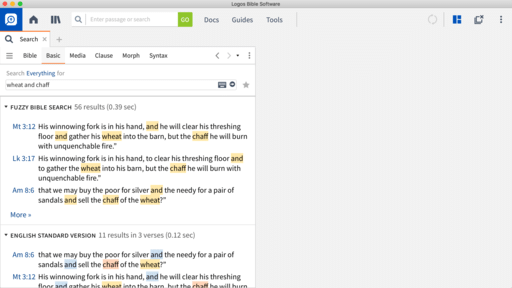 Locate that one reference you can't place
Can't remember which passage talks about waterless clouds? Using Logos' Fuzzy Bible Search, type in something close to what you recall, and you'll get a list of the nearest results. It even brings up similar terms, so you can quickly find the right verse.
"Great job! Just playing with search templates, and they are brilliant."
How to Use Search Templates
Get Search Templates in All Logos 8 Packages