Books.logos.com
Books.Logos.com provides you with access to over 8,000 hard-to-find theological resources. We visited some of the best theological libraries in America and scanned thousands of classic works into our system, making rare, yet revolutionary Christian texts available to everyone.

Simply enter your search into the Everything Search bar or the Topic Guide, and within your results you'll get links to relevant resources on Books.Logos.com. Search these resources by Bible verse, title, or author. And with a click, add these titles to your Logos library for better integration into the software.
This feature is currently in Beta*
* During this period, results from Books.logos.com are available to all Logos users.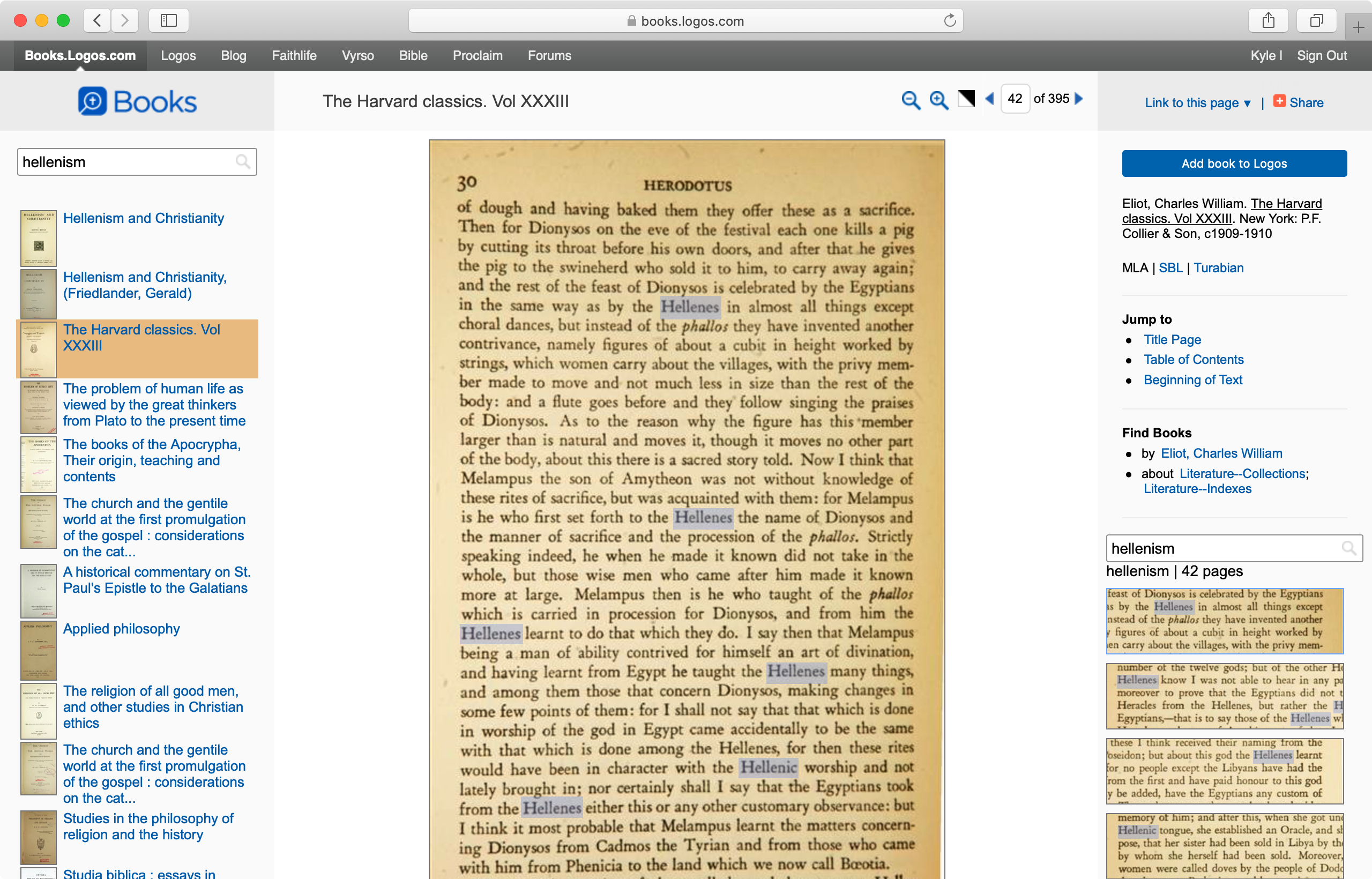 How to Use Books.Logos.com
Books.logos.com is Currently Available to All Logos 8 Users