Parables of the Bible
With just a few clicks, you can engage in advanced study of the parables. Instantly categorize narrative parables in the Bible by type, speaker, and audience. Search for parables by who told them, who they were told to, and their purpose for being told. Or learn whether a parable is designed to instruct promise, rebuke, or warn readers.
Included in Logos 8 Starter and above
> Learn how to use Logos Datasets
An Easy Way to Research and Sort Parables
---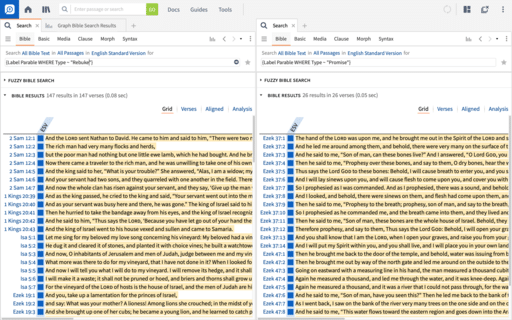 Sort parables by their type
Quickly locate every instance a parable is used as a rebuke, a promise, a warning, or as an instruction.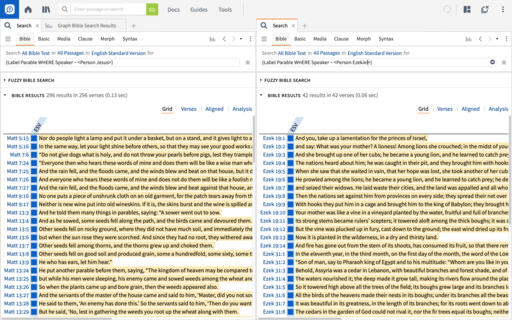 Find parables based on who said it
Need to know the person responsible for relating the parable? Search by speaker, and find out whether it was Jesus or the Father—or even someone like Isaiah or Nathan.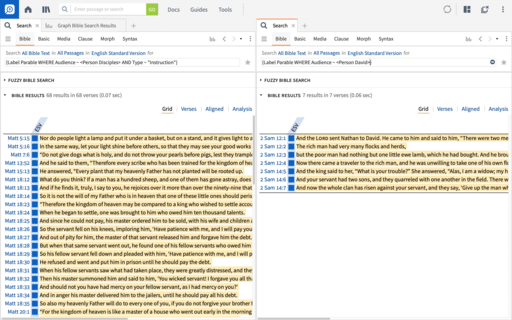 Find parables to specific audiences
Who heard the parable? Sort parables by the audience the parable was spoken to—like the disciples or the crowds.
How to Use the Parables of the Bible Dataset
Get the Parables of the Bible Dataset in Logos 8 Starter and Above