Factbook
Trying to remember details about the kingdom of Israel from David's day? Just plug "David's kingdom" into the Factbook in Logos, and you'll see links to maps, commentaries, and biographies. The Factbook is one of the most powerful features of Logos, and it makes key people, places, events, and terms easily searchable.
Included in Logos 8 Basic and above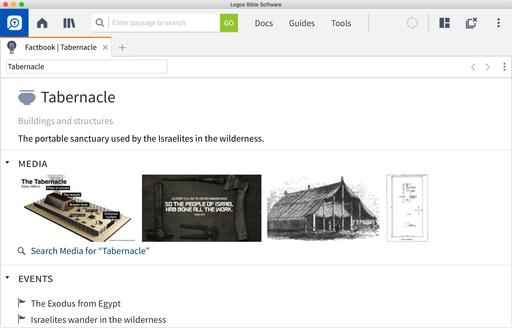 Get the Facts on the People, Events, and Themes in Scripture
---
Search by characters or books of the Bible
Want some more background on David's life? Take a look at the entry on David—and explore media, events, and dictionary entries. Or, if you're prepping a series through 1–2 Samuel, you can type the name of the book instead.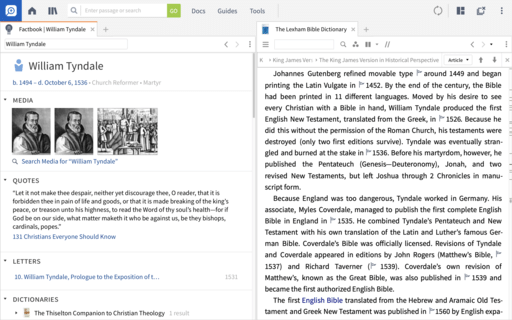 Look up events in Christian history
Explore events throughout biblical history, Church history, and even parts of world history in the Factbook.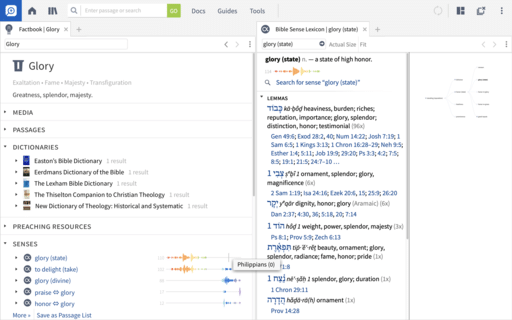 Research important biblical themes
Enter "glory" in the Factbook and you'll find all sorts of helpful information—including a brief definition, sermon slides, word senses, and other places it appears across your entire library.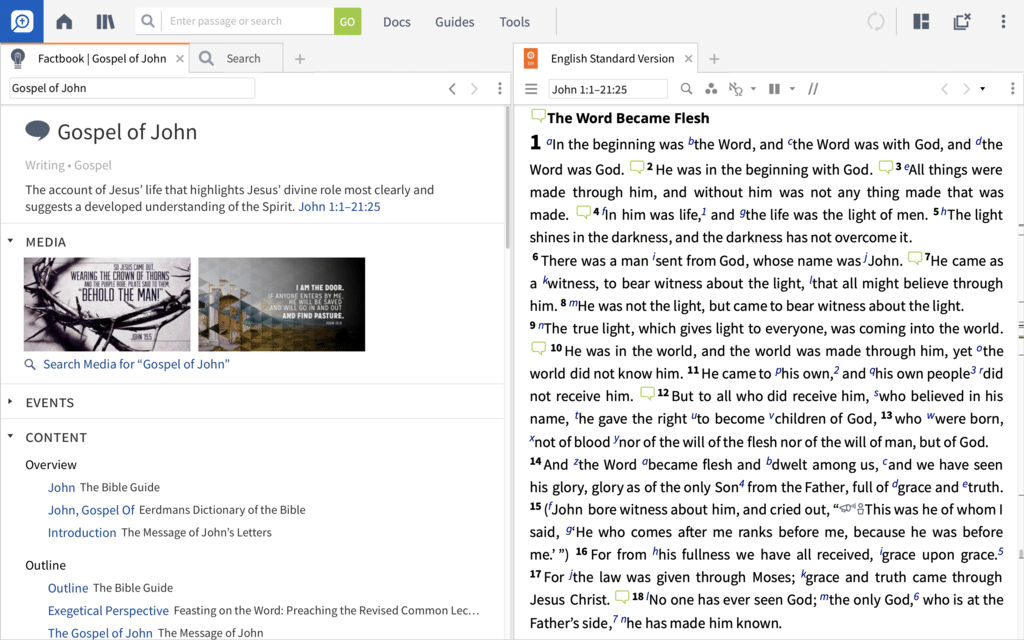 Dive into biblical books with Bible Book Guides
Explore the background of all 66 books of the Bible, including details about authorship, genre, setting, form, content, and more.
Get the Factbook in All Logos 8 Packages