Introducing Feature Upgrades
Upgrade to the newest version of Logos without
investing in new books.
Get New Logos 8 Features at a Great Value
Did you know you can upgrade your software without buying new books? Get the Logos 8 features you're missing at a custom price that ensures you only pay for what's new to you.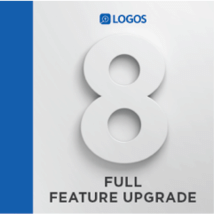 Logos 8 Full Feature Upgrade
Get all the features of Logos 8. That includes Workflows, Canvas, Search Templates, and over 40 other new tools and datasets.
$719.99
Learn more
The Right Tool Is Always in Reach
We've created dozens of new features to improve your Bible study. Get them all in the Logos 8 Full Feature Upgrade.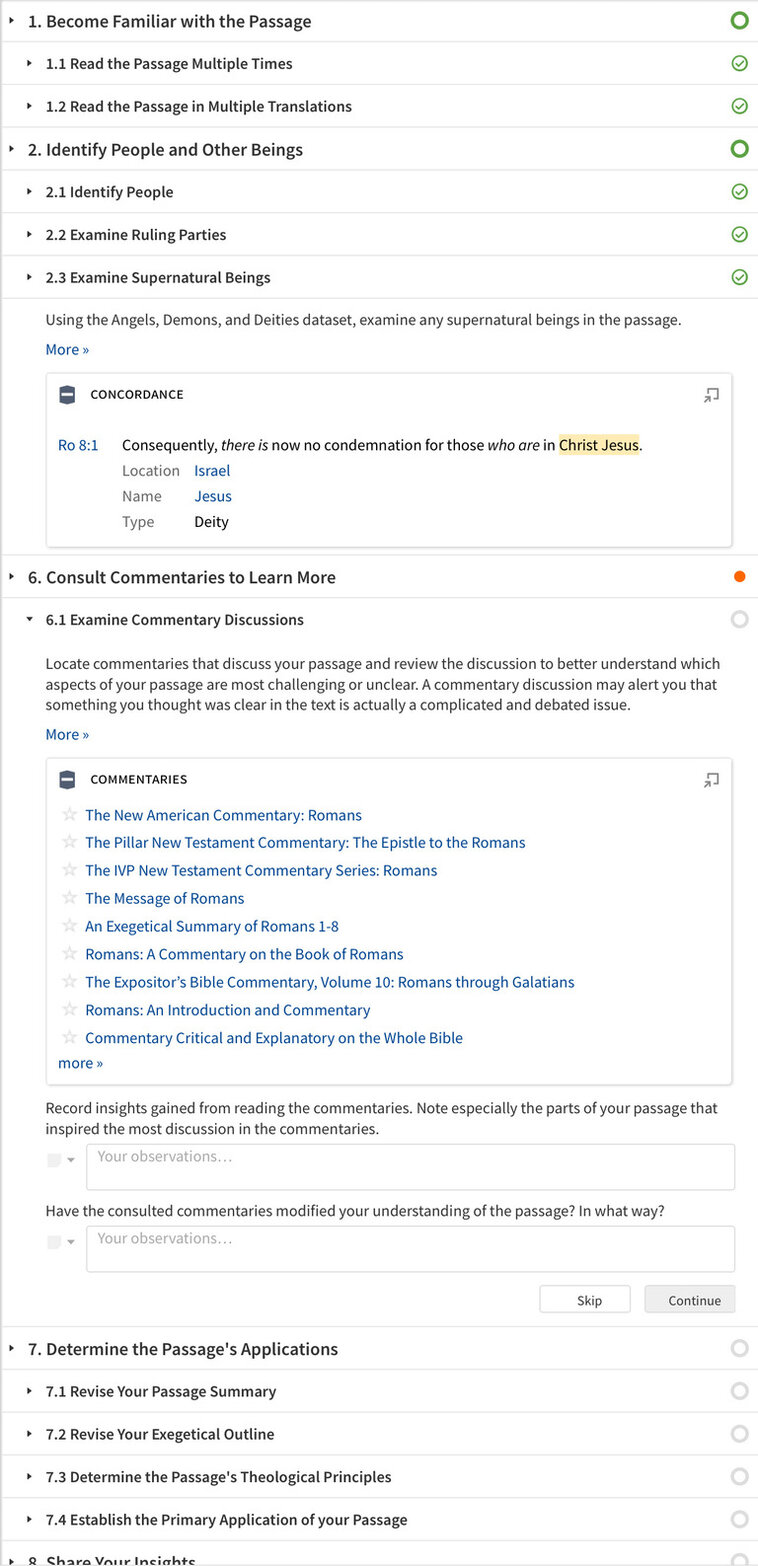 Workflows
Choose the type of study you need to do, and Logos walks you through each step, pulling together the books and tools you need along the way.
"Logos 8's new Workflows build the study process step-by-step, making the power of Logos accessible to everyone, even those new to studying the Bible."
— Mark, Logos user since 2001
Available in Starter and above
> Learn more about Workflows
Canvas
Work the biblical text with intuitive tools for breaking down, arranging, and marking up a passage.
"Canvas is very cool. This is a great, hands-on way to understand and present the truths of Scripture."
— Andrew, Logos user since 2014
Available in Bronze and above
> Learn more about Canvas
Library Management
New filters make it easy to organize and find books in your library. Filter by books on Revelation, narrow to Reformed writers, and add more filters to pinpoint what you need.
"Faceted library browsing is going to be one of my favorites. It makes it so much easier to find what I need in my library."
— Lynden, Logos user since 2012
Available in Starter and above
> Learn more about Libraries
Plus Lots of Other New Features
And these are just the highlights. There are dozens of tools and features included in the Full Feature Set.
Home Page

Get started fast with study templates, reading plans, video courses, and other essential resources. They're all available with a click, right from the Logos Home Page.

Custom Guides

Create your perfect guide with ease. Pick and choose your favorite parts from each guide, and combine them into a custom guide. Or launch a single section as a stand alone guide.

Documents

Create, organize, and share your notebooks, Workflows, searches, passage lists, and much more. Share your expertise, and tap into a braintrust of fellow bible study enthusiasts.
Notes

Capture your thoughts on any passage, and they'll automatically stick to the verses your studying. Pull related research together into notebooks, and share them with friends.

Library

New filters make it easy to find just what you need in a few clicks. Filter by every book on the Gospel of John, narrow to Reformed writers, and add more filters to pinpoint just what you need.

Resource Panel

The updated Resource Panel makes it easy to navigate to a particular section of the open text and see personal notes, highlights, and documents anchored to the open resource.
Choose from 3 Feature Upgrade Options
Upgrade your features now. You'll keep your current library and features and only pay for what's new to you.
Need Help Deciding?

Call 888-875-9491 to talk to a Logos resource expert.