Sermon Preparation, Presentation, and Sharing, Made Easy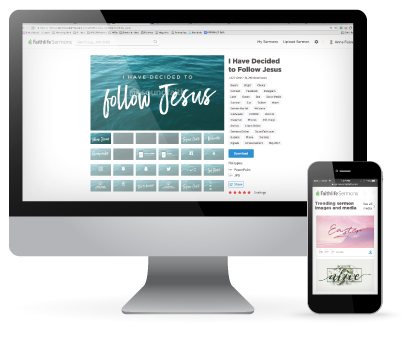 Strengthen your sermons with high-quality content and professional church media from Faithlife Sermons—including sermon illustrations, topical sermon starters, and thousands of downloadable images. Fresh material is added each month!
Faithlife Sermons also gives you a platform to archive sermon texts and audio, so you can share messages with others now or reference your sermons in the future.
Discover Faithlife Sermons now