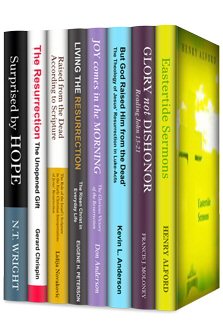 Resurrection Day Collection
This brand new collection of resources puts the Easter story in context and helps you understand the everyday importance of this historic event. Including N.T. Wright's landmark work Surprised by Hope and Eugene Peterson's practical and powerful Living the Resurrection, this collection will renew your appreciation of the reality of the resurrection. It's 50% off for a limited time.
Regular Price: $159.99
Save 50%
Your Price: $79.99
Sign up to receive special Easter mailings and other promotional offers!
Life of Christ
Get up to 40% off resources focused on the life of Jesus.
The Cross
Save up to 40% on resouces that explore the context and importance of Jesus' death on the cross.
The Resurrection
Save up to 50% on resources focused on the reality and implication of the resurrection.
Discover What Jesus'
Tomb Was Really Like
Step into an ancient tomb and experience Easter like those who lived it.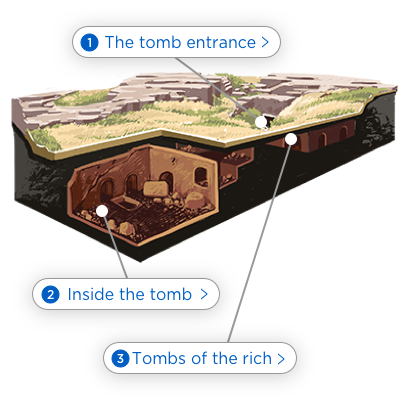 This Easter, see the resurrection story through the eyes of those who lived it. Step into a first-century tomb in Jerusalem with this one-of-a-kind, interactive experience.
Jesus would have been buried in a tomb very similar to the tomb you are about to explore. By exploring it, you'll get a rich picture of what Jesus and his disciples would have seen and experienced. And you'll come to a deeper appreciation of the reality of Jesus' death and resurrection.