Experience Bonhoeffer's
Lasting Legacy
Dig deeper with a unique two-language bundle
A Legacy of Courage
German pastor and theologian Dietrich Bonhoeffer (1906-1945) was one of the most influential Christian martyrs in recent history. While his outspoken stand against injustice eventually cost him his life, his collected writings on Christian commitment, community, and purpose continue to inspire and challenge us today. These writings are available now in a special English-German bundle from Logos.
"One act of obedience is better than one hundred sermons."
—Dietrich Bonhoeffer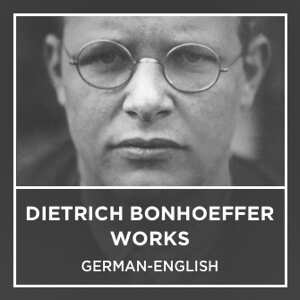 Wisdom in Any Language
A complete German-language collection of Bonhoeffer's beloved writings provides an academic basis for critical Bonhoeffer scholarship. Available digitally for the first time ever, it's designed to complement the existing 17-volume English-language set in a unique bundle.
Price: $549.99
Buy Now
Available in English or German: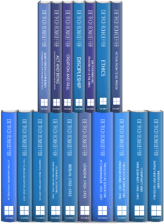 Works of Dietrich Bonhoeffer
English version
Buy Now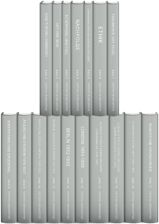 Works of Dietrich Bonhoeffer
German version
Buy Now
Read Together, Life Together
In Logos, the English and German collections are fully searchable. You can read both versions side by side for the fullest understanding of Bonhoeffer's original text. From Life Together to Letters and Papers from Prison, each book is precisely linked, page by page.
Price: $549.99
Explore the Writings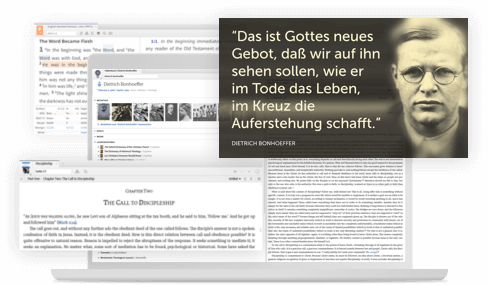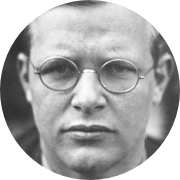 "The will of God… is that men should defeat their enemies by loving them."
—Dietrich Bonhoeffer