Get Another Free Book This Month
Praying with Confidence: Aquinas on the Lord's Prayer
Those readers who, in the past, have found the study of Aquinas especially daunting, will be grateful to the Dominican Paul Murray for the freshness and clarity he brings to his task. Praying with Confidence is both a stimulating scholarly study and an ideal introduction for the general reader. Never before have the most important reflections by Aquinas on the Lord's Prayer been drawn together and considered in a single book. Here, Aquinas comes alive not merely as a profound, speculative theolo...
$15.95
Save 100%
Your Price: $0.00
Get an Additional Book for $1.99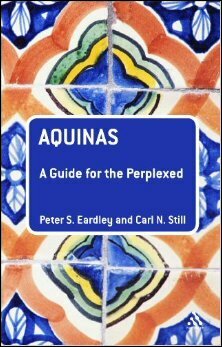 Aquinas: A Guide for the Perplexed
Aquinas is famous for his impressive and coherent synthesis of Greek philosophy and Christian theology. His magisterial Summa Theologica is a hugely important text in the history of philosophy. Nevertheless, he is also a very difficult thinker, and his ideas present a number of challenges to readers. Aquinas: A Guide for the Perplexed is a clear and thorough account of Aquinas' thought, his major works, and ideas, providing an ideal guide to the complex writings of this key thinker. The book introduces the key concepts and themes in Aquinas' thought, and examines the ways in which they have influenced philosophical and theological thought. Geared towards the specific requirements of students who need to reach a sound understanding of Aquinas' ideas, the book serves as a clear and concise introduction to his philosophy and natural theology.
$16.99
Save 88%
Your Price: $1.99
Get an Additional Book for $4.99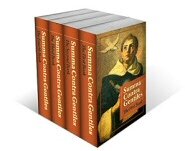 Summa contra Gentiles (4 vols.)
As the most influential apologetic work of the Western Church, the Summa contra Gentiles has shaped and defined theological and philosophical enquiry for hundreds of years. This vast work aims to establish the truth of the Christian religion by laying out a defense of the Christian faith from the perspective of both faith and reason. In doing so, Thomas Aquinas engages intelligent non-Christian thinkers in the clearest manner, and helps establish the method, purpose, and grounding for both theology and philosophy.
$9.99
Save 50%
Your Price: $4.99
Get an Additional Book for $7.99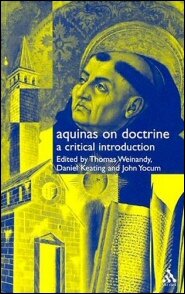 Aquinas on Doctrine: A Critical Introduction
This book provides a critical study of the main Christian doctrines as understood and explained by Thomas Aquinas. The whole Thomistic revival of the last century focused almost exclusively on Aquinas as the Christian philosopher. Thus books and articles developed his understanding of being, his epistemology, natural theology, etc. However little has been done, even to this day, by way of examining Aquinas' teaching on the major Christian doctrines.
$21.99
Save 63%
Your Price: $7.99
Get an Additional Book for $9.99
Aquinas at Prayer: The Bible, Mysticism and Poetry
Aquinas at Prayer draws attention to important aspects of Aquinas' life and work which have been all too often overlooked or forgotten. Today Aquinas is almost exclusively regarded as an outstanding scholastic philosopher and theologian. But what is little known is that Aquinas was, first and last, a teacher of the Bible. Moreover there is a distinctly mystical character to his theology. And, as a writer, he was arguably the greatest Latin poet of the Middle Ages. The primary focus of this enga...
$23.95
Save 58%
Your Price: $9.99
Get an Additional Book for $9.99
The Ultimate Why Question: Why Is There Anything at All Rather than Nothing Whatsoever?
This volume gathers studies by prominent scholars and philosophers about "the ultimate why question": why is there anything at all rather than nothing whatsoever? The authors take this question seriously, striving to go beyond accounting for the present state of reality as distinguished from a prior or subsequent state, to the more profound question of discerning why anything whatsoever exists.
$30.99
Save 67%
Your Price: $9.99
Get an Additional Book for $9.99
By Knowledge & By Love: Charity and Knowledge in the Moral Theology of St. Thomas Aquinas
What is the relationship between charity and knowledge in the theology of Thomas Aquinas? Did Aquinas, in his mature thought, portray charity's act as antecedent to and independent of practical reasoning? Did he view charity's motion as rendering us morally good before God, apart from whether or not we do what is right in our actions? A dominant stream in contemporary Catholic ethics holds for precisely such a concept of charity, and many recent commentators on Aquinas maintain that this is his ...
$23.99
Save 58%
Your Price: $9.99